Our Firm
Is a professional firm offering a broad range of services including Accounting, Auditing, Direct and Indirect Taxation and Advisory that aim to meet our Clients' needs.Our principal responsibility in servicing our diverse clientele is to provide innovative, high quality services ensuring that appropriate systems for reviewing and monitoring the Clients' work are established. Our main objective is to provide our Clients with:
– High quality, added value services at competitive prices.
– Relevant, timely and practical advice tailored to our Clients' specific business needs and circumstances.
– Highly personalized approach.
– Our Firm comprises high caliber individuals, who are friendly and approachable and work together as a team and are commited to delivering results.
– We take pride in our goal orientated approach where advice and work done is designed to meet specific objectives and requirements of our Clients.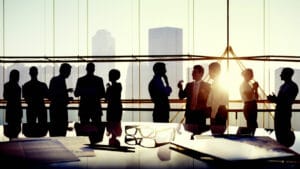 Mission Statement
To act with integrity and trancparency and strive for excellence by providing high quality, client centered services to Clients operating in defferent industries.
Our aim is to offer a personal, hands on approach assisting our Clients accomplish their goals and objectives.
Cyprus
The benefits of establishing a base in Cyprus are numerous, and more and more international companies are taking advantage of the many business and taxation benefits the country has to offer.
Cyprus has been a full member of the EU since 2004. It enjoys an international reputation for its favourable tax regime thus attracting International Business Companies and foreign investments. Moreover, Cyprus has an ideal geographical position as the island connects Europe with the countries of the Middle East and Africa.
Cyprus jurisdiction is especially suitable for setting up intermediary holding companies due to the island's combination of tax treaties and low-tax regime. Dividends can flow through the Cyprus company totally tax free and the company can be used to take advantage of the extensive network of double tax treaties as well as its strategic location and high level of skilled professional workers.
Cyprus provides a complete range of facilities for the conduct of commercial, professional, financial and maritime activities worldwide.
In order to attract foreign investments and enhance economic prosperity in Cyprus, the government has liberalized the foreign direct investment policy for both EU and non-EU nationals. Administrative procedures have been simplified and no limitations apply in most sectors of the economy, as per the minimum level of investment and the foreigners' participation percentage. Moreover, bureaucratic intervention has been reduced, fostering investment opportunities by non-residents.
Next Steps…
Request a call or request a quote